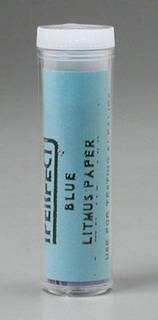 Blue litmus paper turns red when dipped into an acidic solution, like the vagina.
Schwoo - it's late but I promised to write in my little weblog, so ...
I've just returned from my pal Josh's pad in the Slope (such a
civilized
'hood) where we ate some yummy 'fu and watched the 3rd debate. I also raped his itunes and finally replaced my Red House Painters album that I cracked when I stepped on it once, when I was really drunk.
Anyhoo!
I wish Bush would answer the "would you overturn Roe v. Wade" question, because he never gives a damn answer, just a lot of crap about a litmus test. Lemme tell you, buckaroo Bush, I don't want your damn litmus paper anywhere near my vagina, nor my womb. Blah blah blah, protect all children -- how about protecting the right to FUCKING CHOOSE, you idiot. For the record, though, the vagina is
acidic
, so
blue litmus paper
would turn red, and
red litmus paper
would stay red. Much like the color of one's labia.
Secondly. I superduper hope that the annoying glob of spittle affixed to Bush's lower lip will lose this election for him, much like Nixon's sweatyness.
Thirdly. I wonder how
Mary Cheney
feels about being the poster child for all people gay. All this 'marriage is between a man and a woman' hoohah is just so damn fence-straddling it makes me spit. I wish that Mary Cheney would just announce that she plans to gay-marry her girlfriend, and screw her daddy's discrimination. I wish anyone who wants to get gay-married can get gay-married.
And hey, watch "Awesomely Badder Girls" on VH1 tomorrow. Woo.